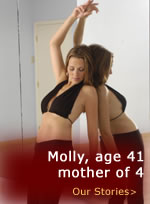 Every Age
Every Shape
Every Woman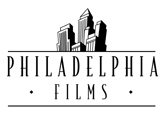 The Art of Exotic Dancing for Everyday Women®

What it is – A POWERFUL EXPERIENCE OF YOURSELF. The Art of Exotic Dancing for Everyday Women® is an exotic dancing class that has less to do with exotic dancing and more to do with transformation, self-confidence, authentic self-expression, freedom, joy and real personal power. Sure you learn to do some very sexy moves and how to sensually dance, afterall, this is natural for women. Sure you will learn how to attract others to you, yet more importantly it is A MAKEOVER FROM THE INSIDE OUT. The Art of Exotic Dancing lessons are a gateway to your most feminine self, your true essence. We believe this is where your Real Beauty lies and since 1998 we have guided hundreds of thousands of women ready to embark on this amazing journey. A truly unique and unforgettable experience. Our dance classes, book, exotic dancing instructional DVD's & videos, birthday and bachelorette parties are truly FOR EVERY WOMAN, EVERY AGE, EVERY SIZE, EVERY ETHNICITY. Give yourself the gift of feeling beautiful now, not at some elusive time in the future after you do x, y or z. YOUR MOST BEAUTIFUL SELF LIES WITHIN YOU RIGHT NOW.
Co-Creator, The Art of Exotic Dancing
for Everyday Women®
"It's about your soul….and giving yourself permission to have fun!"
- The Washington Post

We offer exotic dancing classes throughout the U.S. and in London

Find Out More



Enjoy and learn with our videos, DVDs




Treat the bride-to-be with a special night, or just kick up your heels with your friends.
Find Out More
The Art Of Exotic Dancing®
The AOED Difference – The Art of Exotic Dancing for Everyday Women's program is unique and incorporates exotic dance movements found in bellydancing and burlesque dance styles. Since 1998, The Art of Exotic Dancing's exotic dance program has spawned or influenced many classes around the country including poledancing, stripping lessons or stripping classes, cardio striptease, striptease aerobics, lapdancing classes, how to strip for your lover classes and even celebrities have developed their own program like Carmen Electra's aerobic striptease.
While of their own merit, these types of dance classes, such as pole dancing, only begin to scratch the surface after several weeks of intense and rigorous practice. In The Art of Exotic Dancing's Signature Workshop, you will learn to dance and, in three short hours and in a safe and supportive space, you will begin to re-invent your body image and powerfully express your femininity through your individual, unique sensual body movement. .
Upcoming
Teacher Training
2016


Warning: mysql_connect(): Access denied for user 'pfiinc'@'localhost' (using password: YES) in /home2/pfiinc/public_html/Connections/conn_aoed.php on line 10

Fatal error: Access denied for user 'pfiinc'@'localhost' (using password: YES) in /home2/pfiinc/public_html/Connections/conn_aoed.php on line 10