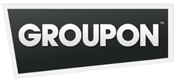 Class Locations & Dates
Hello! Welcome to the fun and transformative opportunity you have embarked upon and Thank You for your interest in everything The Art of Exotic Dancing has to offer. Every woman is beautiful and sensual in their own unique way and we look forward to holding the safe and supportive space for you to experience that part of yourself.
WE LOOK FORWARD TO SEEING YOU AT CLASS! Remember to dress comfortably and bring your heels and a mans oversized long sleeved button down shirt.
*ADDITIONAL DATES AND LOCATIONS ADDED FREQUENTLY*
EXTRA 20% DISCOUNTS
PLUS...If you would like the Instructional DVD to begin your practice in advance of class, you can purchase one here at 20% off.
PLUS...Additional friends who missed the promotion may register at 20% off the class price if they reference you. Have them call 610-356-1051 to register.
PLUS...As a Promotion Subscriber, you will receive a 20% discount off future dvd's, private parties for Birthday, Bachlorette or Girls Night Out Events and 20% off upcoming Workshops such as The Signature Workshop or The Exotic Journey which includes ChairMoves and Themes and Props.

*discounts do not apply to Teacher Training or Territory Licensing Fees.
For questions call 610-356-1051.